Ried Hallebühl – A Holy Hill
At a vineyards visit on 3 November 1628 the name "Hollerpirchel" was first mentioned.
This expression refers to the ancient name "Elderberry Hill" or even "Holy Hill". The Celts built on this crossing lines of earth rays cairns and virtually crossing points of underground water lines are situated there. On this "Holy Hill" wild elderberry bushes grew, which were sacred for the Celts.
The whole region south-westwards of this hill was lateron named "Ried Hallebühl". The hill is with 128 m above sea level the highest peak eastwards of Lake Neusiedl.
The parcel today counts about 50 ha of land, where by about the half is planted with vines. Umathum winery has about 12 ha of own vineyards there. The alignment of the vines is North-East to South-West.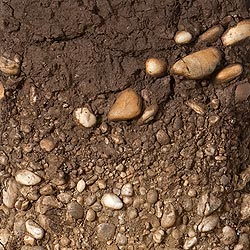 The soil is nerved with red, irony pebbles, rich in magnesium and produces always very fine, elegant wines, which are never too opulent. Pure Elegance is the expression of the parcel!
2018, 0,75 LT. Zweigelt

red quality wine from Austria
Glass corked

Dark ruby red, cherry, sour cherry and raspberry as well fine roasted aromas in the nose, these flavors are reflected on the palate with a delicate note of vanilla and a soft, round taste, the wine swings on the tongue and has a long finish 12.9 % Vol., 1.3 g/l Residual sugar, 5.2 %o Acidity, contains Sulfites bottled by Weingut Umathum GmbH, A – 7132 Frauenkirchen

€ 45,00

€/Liter 60,00

incl. 20 % VAT excl. shipping